Pussy shouldn't smell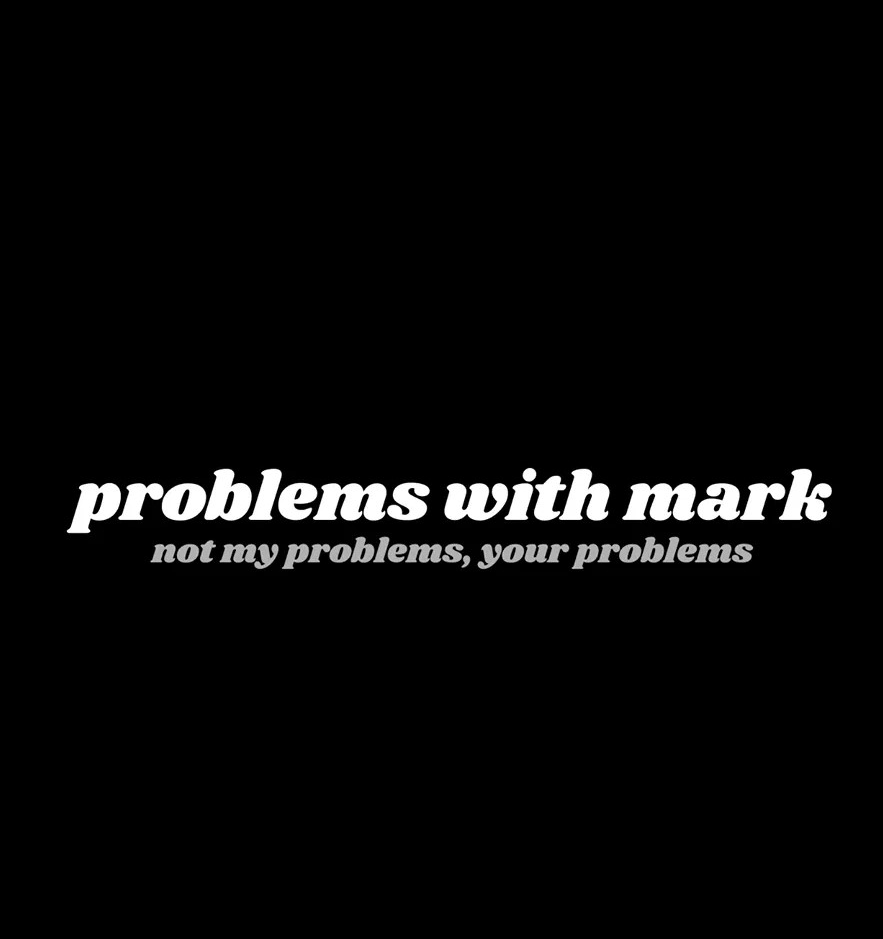 Hi Mark,
I've been with my girlfriend for the last five years and in that time, we've had nothing but trouble with our sex life. The reason I feel we only have sex once a month is not because I'm not interested, but because of her personal hygiene and how she doesn't clean herself in her private area. I've never had a chance to really speak to her about it, as I find talking about these things very hard and it's never felt like the right time.
I class myself as a clean person and take the time to shower twice a day. I have tried to suggest this to my girlfriend in the past, but she has said this is over the top and not necessary. Please help
'Marks response'
Well let me start by saying, "pussy shouldn't smell" I'm actually going to have this as the first chapter in my book, when I finally get around to writing it that is. Your problem my friend is not that your partner has a personal hygiene issue and needs to give herself a good clean, no, your problem is that you've let this go on for five years!
As I've always said, silence is approval. It's going to be so much harder now for you to talk to her about this, rather than it would have been if you had the conversation when you first started having sex. But I will say, it's good that at least you've now come to a point (as it's never too late) that you're ready to do something about it, and not like most people, who just let it carry on, turn a blind eye and put up with it (as that's the easiest thing to do and not to talk about these things!)
Us Brits, and I'm assuming you are British? We don't like to talk about certain things and one of them, being about personal hygiene. You'll be surprised how many people are out there that think that showering once a day or even every few days, is normal and I'm glad to hear you feel that showering twice a day is part of a healthy routine and lifestyle. I've personally come across this a number of times in my life and it's the one thing that I wouldn't put up with if I was in a relationship like yours. Nope, I would have taken the bull by the horns 'so to speak' sitting her down and gently telling her (whilst pointing to her vaginal area) that that shouldn't smell the way it does. I've had to do this you see, and I know how hard it can be when you have to speak to someone regarding personal issues. Come to think of it, it's never turned out to be a good ending, but those stories are for another day.
What you need to do, is to ask yourself whether or not she knows there's an issue? Is she one of those people who just think "well because no one has said anything about it before, then there can't be a problem now" Only you would know the answer to this question, but from my own experience in these matters, most people think this way and you need to actually say something before they do anything about it?
My ex-sister-in-law for instance has had personal issues for years where she would be constantly going back and forth to the doctors, complaining about cystitis and other womanly problems. It wasn't until she got booked in with another doctor, that she found out she had been wiping herself the wrong way for years and when I say years, I mean all her life! What's crazy, is that no one had said anything to her prior to this point. Her mum, boyfriend, sisters, not even the doctor she'd been going to see for the last ten years with vaginal infections had said anything. It took someone (who I bet wasn't British) to sit her down and ask her how she wiped herself when she went for a number one!
Doctor: Can you tell me how you wipe yourself when you go to the toilet?
Sister-in-law: "back to front"
Doctor: "ok and how about a number two?"
Sister-in-law: "back to front"
Doctor: "ok, can you see that this might be an issue? You're wiping your anus into your vagina!"
Sister-in-law: "oh, no one has ever said anything about it before"
You see if you think about it, it makes complete sense. Even me being a man can understand that wiping your poo into your vagina would cause a problem. But because no-one had said anything (and I'm hoping her boyfriend never went down on her as I can only imagine the taste afterwards!) she never questioned it and so didn't do anything about it thinking it wasn't part of the problem. What you need to do is to sit down and talk about the issues and point out that you would like to have more sex if she would only clean herself that little bit more.
If you don't do this, then you're not giving her a chance to do anything about it. Alternatively, you could stop washing for a week and see if she likes a ripe old stinking penis! Remember, communication is the key to a good relationship and if she can't handle this, then I'm sorry to say, it probably won't end well.